Winter White Sales
January is the time for White Sales! If you are looking to update your sheets or decorate a guest room, now is the time to buy. Towels, sheets, comforters, blankets…the works!
If you are confused by the thread counts, here's the scoop. (www.todayshow.com)
200 thread count is the lowest. If you buy 200 thread count, 100% cotton, your sheets will wrinkle and be a bit scratchy. But they work great economically and if you have time to iron.
400-600 thread count, you probably won't be able to tell the difference. They are softer and if you get 10% polyester and 90% cotton, they will be breathable and won't wrinkle as badly.
The higher the thread count, the nicer. Then you start getting into Sateen, Egyptian Cotton, Silk and even sheets made from Bamboo.
You can open them in the stores and feel the difference. Also, look for a fitted sheet with elastic all the way around.
Here are some great places to buy sheets & bedding…
Overstock.com
300 tc Sateen Solid Combed Cotton Sheet Set
$29.99 normally $99.00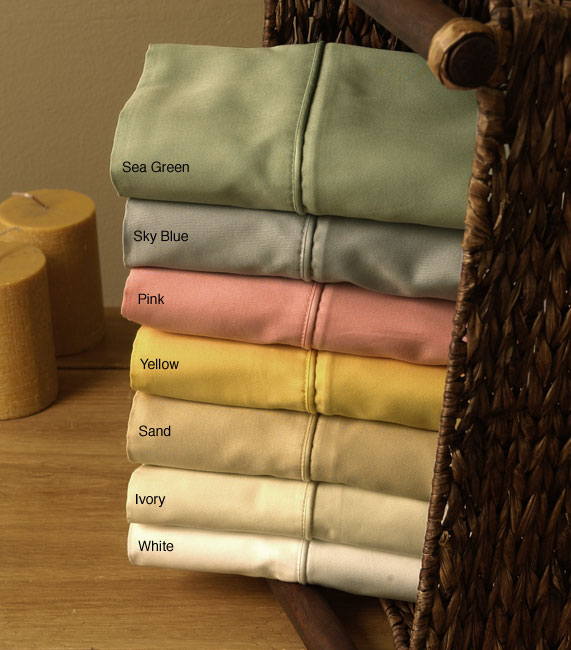 (Love these colors!)
300 Thread Count Dobby Dot Combed Cotton Sheet Set
$29.99 normally $99.99

www.amazon.com
http://www.amazon.com/gp/feature.html?ie=UTF8&plgroup=4&docId=1000180121
Martex Blanket $26.99 normallly $60.00
Check places like Bed, Bath & Beyond, Target, JC Penney, Etc. for White Sales.
Gardner Village is also having a sale on all their whites if your headed that way…
WINTER WHITE SALE AT VILLAGE WHITES SALE
Jan 02, 2008 Thru Feb 09, 2008
Take 20% off all white bedding. Choose from white satin quilts, beautiful duvet covers, shams and pillowcase pairs.
Posted by
16:14:01
|
Permalink
|
Comments Off
in